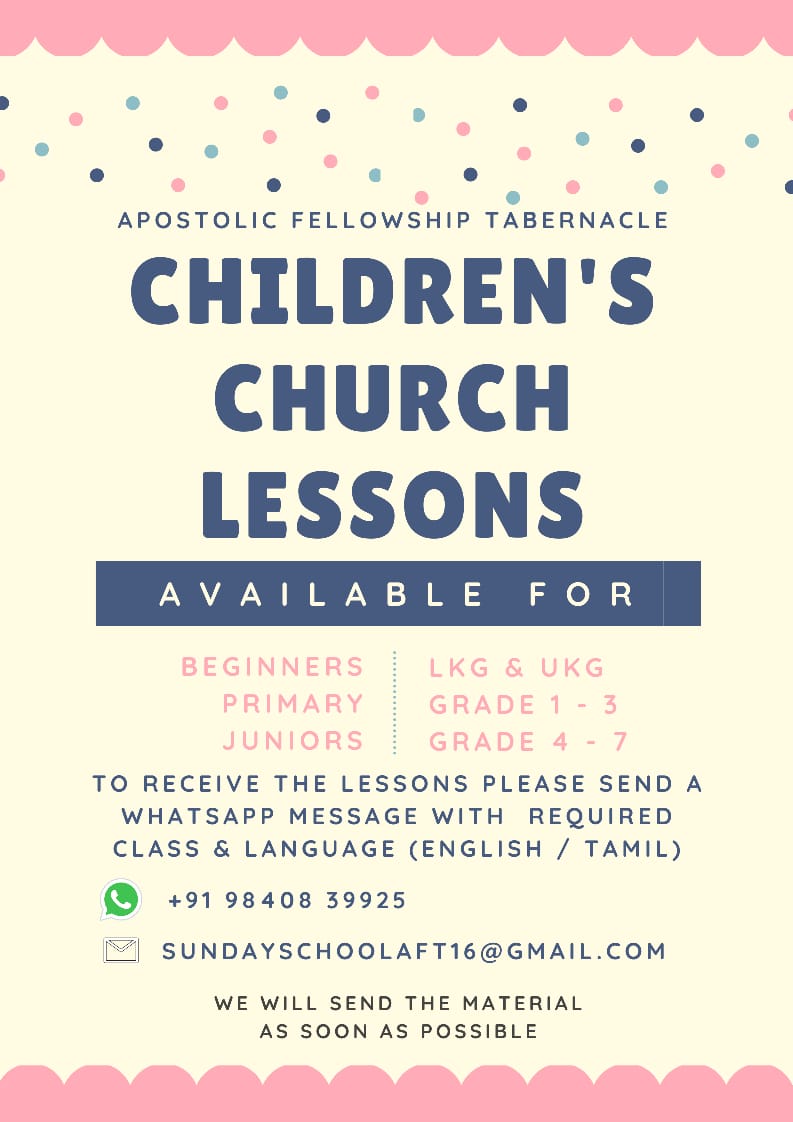 Sunday School Lessons are available for:
– Beginners (LKG & UKG),
– Primary (Grade 1-3)
– Juniors (Grade 4-7)
If you like us to send you the lessons, please send a WhatsApp message with required class (Eg. Beginners or Primary or Junior) to +91 98408 39925 or email us at sundayschoolaft16@gmail.com. We will get back to you with the material as soon as possible.