Welcome to AFT-Kids Children's Church. Our Sunday school is fully operational in our Church premises.
We welcome you to bring your Children and help your child to grow in the grace and the knowledge of our Lord and Saviour Jesus Christ.
For details, contact: 044 26620086 / 044 26621085
Age Group: 4 – 8 Years
Life of Jesus
This series takes the children on an exciting journey through the "Life of Jesus" where they get to learn about the many miracles & healings that Jesus performed as narrated in the Gospels. They also get to learn the life-lessons that Jesus taught through parables. Children are taught a memory verse related to the lesson, a craft-activity to add to their collection each week and a set of questions answering which, will help them learn even better.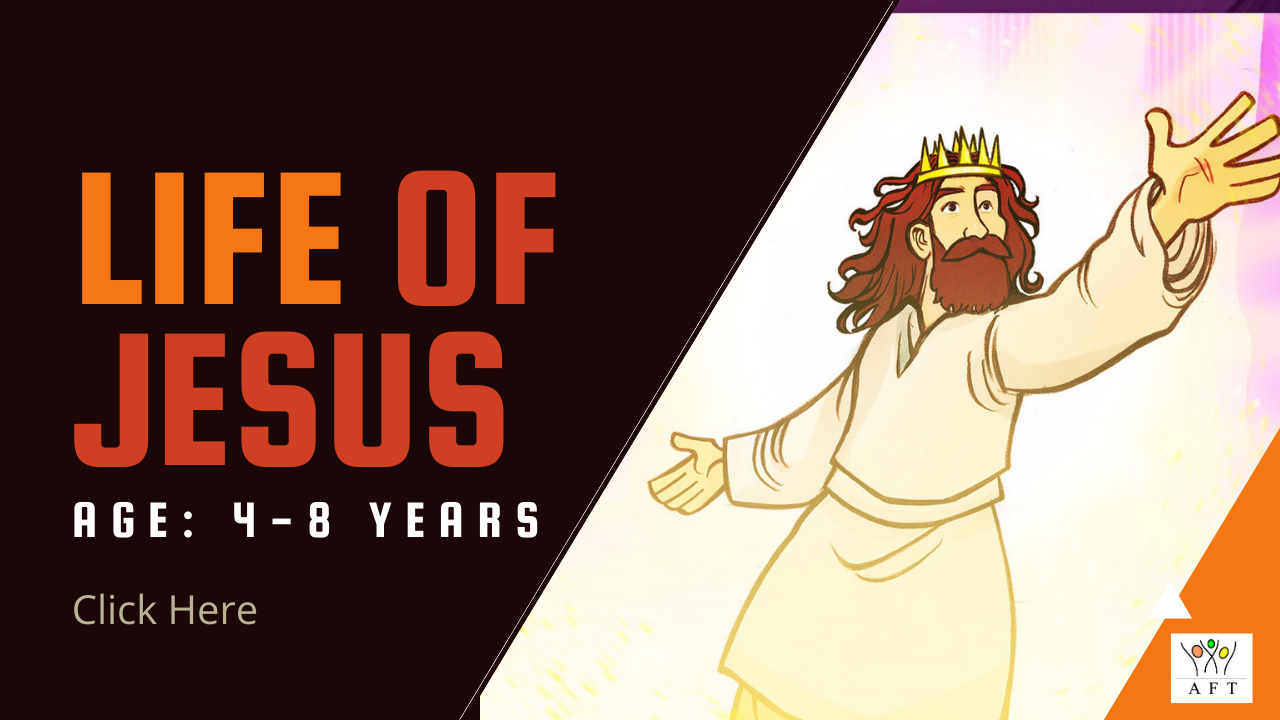 Age Group: 9-14 Years
Armor of God
This is a series on the "Armor Of God" based on Ephesians 6 where Paul gives us the image of the full Armor of God. The children are taught on how they are to equip themselves to faithfully follow Jesus. Using different stories throughout the Bible, the children will see each piece of the armor at work. Inorder to reinforce the lesson learnt, every week the children will learn a memory verse that reiterates the lesson, do fun crafts and also do a workbook.